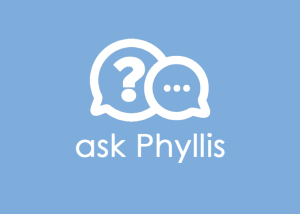 Dear Phyllis,
I really enjoy your column and hope you can clarify something for me. Earlier this year I refinanced my mortgage. And now my employer has offered me a promotion if I relocate out of state. I contacted the real estate agent that sold me my home and he gave me what he called a Comparative Market Analysis. I was under the impression that home values have gone up this year. But my agent valued my home at $20,000 less than the bank's appraisal. I trust my agent but am hoping you could shed some light on this.
Confused
Dear Confused,
Congratulations on your promotion. Your Realtor's Estimate of Value (Comparative Market Analysis) and your appraisal may seem related but they really aren't. Your home is simply worth what a buyer is willing to pay. The refinance and the appraiser's value have little to do with what a buyer will pay.
I understand your confusion over your Realtor® estimating your value less than the appraiser's. Having been in mortgage banking prior to real estate sales, I think I can shed some light on reasons why your Realtor's estimate may be less than the appraisers of just a few months ago. Your appraiser compared your home to homes (comparable or comps) with similar square footage, lot size, amenities, etc., typically within a one mile radius or less. Unlike your real estate agent your appraiser is only looking at online information and has not viewed the interiors of any of the "comparable" homes.
The appraiser then makes adjustments for differences. If your kitchen is remodeled but another comp was not, the appraiser will adjust the value by a certain dollar amount (percentage formula). In my experience the appraisers' adjustments are much different than a buyer's. For instance if your home is across the street from a freeway or busy intersection, or near high tension lines, a buyer might discount your value by 10-15%. An appraiser would not give that much of an adjustment.
Ask your Realtor® what listing price he recommends and at which price he believes your home will sell. They are likely two different numbers. The most important aspect of pricing your home in today's market is to not overprice. Homes that are priced competitively and properly marketed are selling quickly in multiple offers over the asking price.
I hope this helps you understand. But why not show your Realtor® the appraisal and ask him why there is a difference. Likely he is familiar with the comps the appraiser used and can offer you specific information.
Best of luck on your move.