Not too long ago, most homes priced under $750,000 offered lockbox access.  While showing homes in Pasadena, I am coming across more and more that are shown by appointment only. Why this new trend, are lockboxes out of style?
Lockboxes have evolved and the ones currently in use by most Los Angeles Realtors are high tech and high security. Only authorized keyholders can open a lockbox. Access is documented both in the lockbox and on the internet site which notes which real estate agent showed, the time of their showing and their contact information.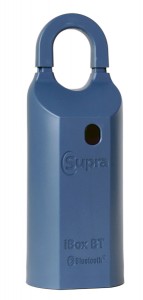 The real estate market has evolved to an extremely strong seller's market. Home sellers no longer need to be inconvenienced with last minute showings.  Open houses and showings are scheduled in advance. Offers roll in quickly.
On the flip side, for home buyers with limited availability it can be tough. If you are busy on weekends and during the broker's tour date, there are going to be homes you simply won't be given the opportunity to view.