Following the 2008 recession, most homeowners delayed moving as we watched the equity in our homes plummet and our stock portfolios plunge. I remember being reluctant to open my mutual fund statements. Because of declining real estate values, many seniors put off retirement.
Real estate is cyclical and as values bounced back, retirees have begun selling. Here are the top four reasons seniors are now moving:
1. Housing values have rebounded (big time).
Underwater mortgages are mostly a nightmare of the past. Most seniors now have substantial equity in their home and are able to cash out.
2. Even with proposition 13, it's expensive to live in California.
Gasoline in the Golden State is the most expensive in the country.  There are seven states which don't have a (state) income tax: Alaska, Florida, Nevada, South Dakota, Texas, Washington and Wyoming. Residents of New Hampshire and Tennessee only pay tax on dividends and income from investments.
The opportunity to buy up.
Not all seniors are buying smaller homes; many are moving out of state and purchasing their dream home at prices that are bargains compared to California real estate.
Wanting less maintenance (and more freedom).
Other seniors are tired of stairs and maintenance, they want to simplify their lives by having a smaller home and/or less yard.
Seniors thinking of buying, selling, or relocating, should demand the experience and knowledge of a Seniors Real Estate Specialist (SRES) to help guide them through the process. Phyllis Harb has successfully completed the education required to earn this prestigious certification. By doing so she has demonstrated her expertise in counseling senior clients through major financial and lifestyle transitions involved in relocating, refinancing, and selling their family home.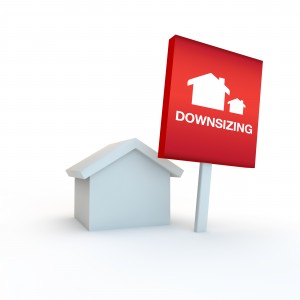 Time to downsize or relocate to a single level home? Thinking of moving to a retirement community or out of area? It is never too soon to begin planning.  If you are contemplating a move, please contact Phyllis so that she may assist you in taking your first steps. She has demonstrated that she has the requisite knowledge, experience and expertise to be a Seniors Real Estate Specialist and counselor.
Related Post: Forbes List of 25 Best Places to Retire