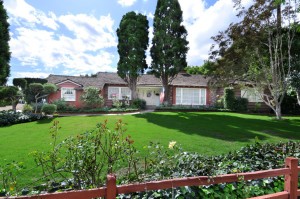 Harb and Co is finishing out 2013 strong!   On Sunday she and I held my new listing at 926 Encanto open and it was a mob.   It will be open again Wednesday and Thursday (Pasadena and Arcadia broker's open – public is welcome).
Last week I listed a 3+2 in Altadena.  The estate sale is this weekend and then we will begin to prepare this home for sale (landscape spruce up, interior paint, expose hardwood floors, etc).
I am listing another Toluca Lake home; we are still prepping 4434 Mariota for sale.   And I am hoping to get one more La Crescenta listing in the next couple of weeks (this home defines pride of ownership).
I have family arriving next week for Thanksgiving  and am looking forward to having both my daughter's home for the holiday.
Related Post:
Thanksgiving Dinners and Celebrations for those who make reservations