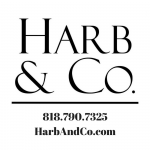 Seems like everyone is going on vacation but me! I am not complaining, I am a homebody and I love selling real estate. I have a beautiful back yard and pool, and when I have a free Saturday or Sunday afternoon I enjoy a quiet day by the pool with a good book. So here's what's happening at Harb and Co. in our real estate world.
Harb and Co. has listed a three bedroom, two bathroom Spanish fixer in Pasadena. The interior is being painted and the yard is getting spruced up. This character home has a pool and I bought one of those cute flamingo floats for picture day. We are in the process of deciding how much sprucing up we will do before we come on the market.
We also listed five units in Altadena; they are being measured and photographed before we come on the market; we leased our La Canada three bedroom, two bath home. We closed our La Crescenta listing on Markridge.  Kris represented the buyer and I represented the seller – this was the 4th home I have sold for this client.
On a personal note:
I am in my summer routine and I love it – I am a summer substitute and help make sandwiches (for the hungry) every Tuesday morning at St. Bede. Many of the volunteers take vacation and they need the additional summer help.
My youngest daughter is half way moved to her recently purchased West Hollywood condo. She relocated to be nearer work. If you like beautiful food you can follow Plan with Nan on Instagram
But my big news is that my elder daughter, Krissy is moving and opening a Montrose yoga studio. The grand opening is September 1st, but she will start teaching in Montrose in August. This proud mom will be so happy to have her nearby again.