Harb & Co. got off to a busy start to the New Year: Harb & Co. February RE Update
Our Toluca Lake fixer sold to a non-contingent cash buyer for substantially over the list price. We are scheduled to close the first week of March. Our West Covina listing also sold in multiple offers to a cash buyer. Note to Los Angeles home buyers: you can compete with cash buyers, but you must be aggressive with the offered price. Cash buyers are not getting substantial discounts and in many instances they are the highest offer.
We recently listed an Arcadia fixer in a prime location and it too sold in multiple offers (not a cash buyer).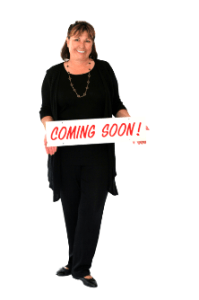 We have two La Canada listings coming soon. Both are fixers on large level lots with guest houses.
I have recently held quite a few homes open.  My biggest open house complaints:
Agents who write offers but don't take the time to view the home.  They send their client to the home but they are "too busy" or "too important" to take the time to physically view the home their buyer is interested in. Often their offer is the highest, and frequently when told they have to view the home prior to acceptance, the offer is withdrawn. A lot of needless work and it's really hard to show a home seller a high number and then have it quickly taken away.
Real estate agents who leave messages but their voice mail is full.
Realtors who are too busy to speak with me and have their assistant play point person.
I could go on and on, but one last gripe. In the multiple listing service there is a section for private agent remarks. These private remarks are not fed to Zillow, Realtor.com etc.  In these remarks Harb & Co. note when offers are due and where to locate the disclosures.  Most agents don't take the time to read them and inform their client of offer deadlines. It's a lot of needless back and forth.  Is their real estate agent not aware there are private remarks?  Or are they simply to lazy to read them?  I don't know.
It's a very competitive real estate market for first time home buyers. They deserve the attention of the real estate agent they are working with.  In order to guide buyers as to which price to offer, it's imperative that the real estate agent take the time to view the listing.  Read: Why your purchase offer wasn't accepted
And let's end this post with something positive!  Kris and I have been diligently working on the annual celebration of the Feast of St. Joseph at St. Bede.  We have collected a lot of silent auction items and continue to work on this endeavor in our down time.