Home buyers left behind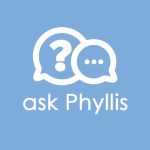 Dear Phyllis,
I have been looking for homes for over six months. I am feeling a bit panicked. A couple of weeks ago, I found a home online and contacted my real estate agent. We waited for the weekend open house to take a look. But the home sold before the open house weekend which doesn't seem fair. I don't understand why the seller's agent wouldn't wait for the scheduled open house.
Left Behind,
Dear Left Behind,
I am sympathetic to your frustration but the home seller, the home owner determines the when, why, how offers are handled and not their agent. I work with a lot of home sellers and each have different priorities. There is no "fair"; it is their home and they control the offer scenario. I have seen homes listed in the multiple listing service (MLS) stating that offers would be reviewed in ten days – BUT they sold prior to the ten day marketing period. Sadly home buyers are often left behind.
Keep in mind the homeowner likely spent some time, money and energy preparing their home for sale.  And then keeping it in show condition for showings and open houses. We are in a real estate market favorable to home sellers. Cash buyers and buyers waiving their appraisal contingency are not uncommon. Each home seller has different needs and if the owner feels they have received an excellent offer, they are under no obligation to sit through a weekend of open houses. I suggest next time you think a home is "your home" that you and your Realtor® take a look at it as quickly as possible. Your agent should contact the seller's real estate agent, make an aggressive offer and try to wrap it up.
Patience is a virtue. It is a competitive market but with a little perseverance, I am sure you will find your dream home. Best of luck on your search.