I just closed escrow for a client who has been toying with the idea of moving to a larger La Canada home for nearly five years. Their dilemma in this overheated real estate market has been trying to get an offer accepted when their offer is contingent upon selling their home which was not listed. So how do you buy a home contingent upon the sale of your present home?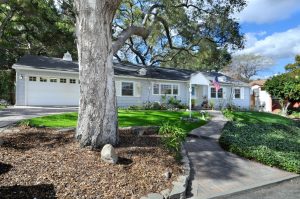 So three years ago I had their home professionally photographed and a floorplan prepared. We were ready to list their home in the MLS on a moment's notice. We wrote several offers. But because of the contingency of the sale of their home (not yet listed) we couldn't compete with stronger buyers.
Fast forward to the summer of 2016, I was listing a home in La Canada which I thought would be a perfect fit for them. We listed their home subject to them finding and closing escrow on a home of their choice. Their home sold quickly in multiple offers and their buyer signed off on their inspection contingency.
But to further complicate matters, the buyer of my Meadow Grove Estate had a La Canada home to sell. My clients purchased that instead, and they lived happily ever after.