. . With Valentine's Day around the corner, I am contemplating the significance of relationships. I am fortunate to have a wonderful husband, two amazing daughters, terrific parents, a remarkable sister, great cousins and fabulous friends. But as a real estate agent, the relationships I have forged with other Realtors over the years has benefited my clients again and again. In this heated sellers' market, Realtor relationships are more important than ever! Most Los Angeles homes are selling in multiple offer situations. When the listing agent  is reviewing a dozen offers, in addition to price and terms she is also looking closely at the agent on the buyer's side.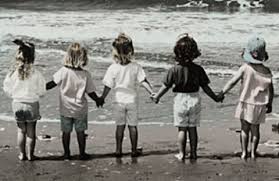 Selling real estate for over two decades has allowed me to learn which real estate agents will be high maintenance, and who will be professional in escrow. This experience is part of the value I add to my clients. On many of the listings I have sold in the last several years, my clients have decided to allow the most qualified listing agent to meet their highest offer. Sadly when home buyers are working with a part time agent, a drama queen, or their Uncle Joe from San Diego, they are at a disadvantage.
A listing agent's goal is to sell their client's home for the highest price, at the best terms and with little or no renegotiating. We strive for a home selling or buying process that is headache free. And the agent on the other side of the transaction will have a lot do with that.  This is why your choice of Realtor can impact your escrow.