Last month there were fifteen La Canada home sales up from last months seven homes. The least expensive sale was $1,100,000 for a two bedroom, two bath on Milmada Dr. The highest sale was $5,371,250 for a 8,100 sq ft home on Commonwealth Ave.
Harb and Co. has been crunching the real estate numbers for ten years. The average price per square foot hit bottom in 2011, and we are currently at record highs.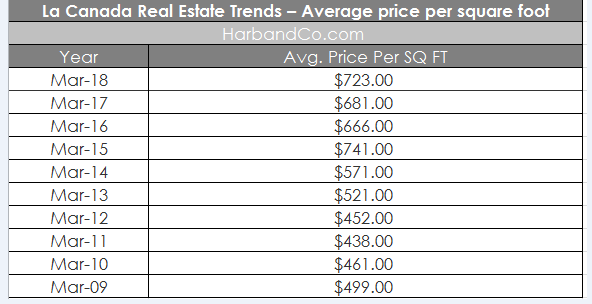 We have a new listing coming soon in La Canada, with pool and lots of bedrooms. Call me for more details!