Lets take a look at La Canada stats for January 2018 vs. 2019: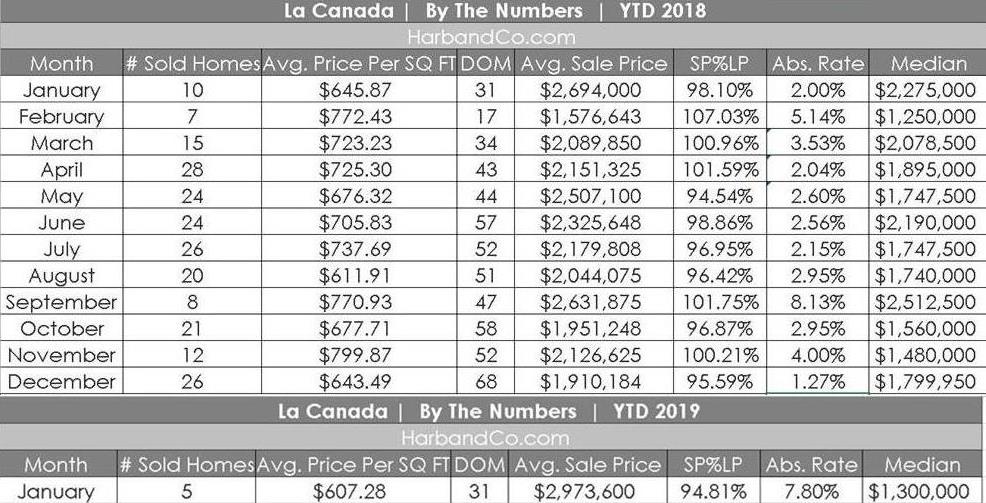 Last month there were only five La Canada home sales whereas January 2018 there were ten sales. Note the year over year absorption rate jumped to 7.8% versus last January's 2.% which indicated a very strong seller's market in 2018.  None of these homes had price reductions prior to selling.  Four of these homes sold for less than the asking price, and one of La Canada home  sold $19,000 over asking price.
The least expensive sale was $868,000 for a four bedroom, two bath, 1,651 square foot home on Paulette Place.  The most expensive La Canada home sold for  $8,000,000 for a five bedroom, seven bath, 12,640 square foot home on 4158 Commonwealth Ave.
The median selling price of $1,300,000 indicates half of the homes sold for more and half for less. Entry level housing is still in high demand in La Canada.