Realtor life and life in general in LA and across the world has abruptly changed amid the corona virus outbreak.  But Los Angeles real estate continues to sell. I wrote an offer for a client on Sunday. Its a character Glendale home and I am waiting to learn if we were the successful bidder. Yes, there were multiple offers. Kris is opening escrow for her Arcadia seller.  And we are fielding offers on our La Canada townhome near the Country Club.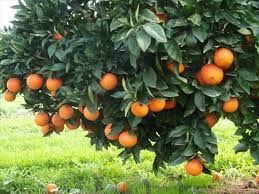 LA Realtor Life amid the corona virus and life in general has changed.  We aren't eating out. We aren't socializing much. I typically have a strict weekly routine.  On Monday and Thursday mornings I go to Pilates (I have cancelled).  On Tuesdays a group of people make sandwiches for shelters at St. Bede in La Canada.  This has been cancelled, we can't get supplies and the kitchen is too small to keep a safe distance from one another.  Wednesday mornings I go to mass, it is held in the side chapel and last week I sat in the church so I could keep the recommended six foot distance, but mass i cancelled.  Saturdays I shop at our La Canada Farmers Market.  I hope this remains open (Montrose Farmer's Market was closed last week).  Sunday mass is cancelled.
Sadly, we have postponed our celebration of the Feast of St. Joseph.  The Silent Auction Kris and I have been working on, is postponed. Kris and I will need to go through the auction items and sort through upcoming expiration dates. Sporting events have been cancelled. This will certainly keep us busy.
Spiritual Heart Yoga postponed classes and is temporarily offering online yoga classes.
I am not previewing homes on Broker's Caravan and personally I think these large congregations of Realtors is irresponsible. As far as open houses…. personally I am reluctant.  I don't want people in my client's homes touching anything.  I suppose there are gloves. But what is safe?
Most Realtors (if not all) are certainly not working full weeks anymore. I am spending more time around the house, cooking and organizing. My family is working on a jigsaw puzzle.  For those interested in meal prep, Rubbermaid has some great storage containers. When I wash my (Farmer's Market) lettuce and dry (on towels) it lasts up to two weeks in the Rubbermaid container.
For exercise my family is walking more and we are picking fruit.  Granted picking fruit is not the best exercise, but it is productive. And with the grocery lines and shortages it is nice to be able to share with friends and neighbors.
When life gives you lemons make lemonade!