Our Alhambra fixer closed! And this is how it happened: I sold a San Gabriel fixer for a trustee several years ago. And she recently referred me to her co-worker who was the trustee of her father's estate. Often the trustee is overwhelmed with the amount of work involved in liquidating an estate. Sometimes they are dealing with other family members who have a different point of view. Whether or not everyone is on the same page, liquidating an estate is a lot of work. Typically by the time I meet with the trustee, they are exhausted.
My job is to advise the seller how to sell their home for the most money possible with the least amount of inconvenience and preparation. I have a contact list of vendors who can whip any home in shape. This client just wanted her father's home sold. I understood and provided her with two scenarios: selling AS IS, and selling with a minimal spruce up.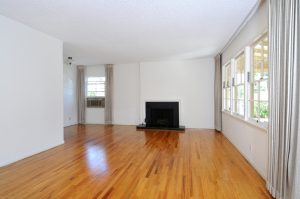 The most important aspect of a full service Realtor is that we can handle the spruce up. So this is what we did: We repaired a side door and window which didn't open, we removed the carpet (cost $1200), we had the home professionally cleaned and hardwood floors buffed (cost $495). We fixed a toilet and a slow draining bathroom sink (cost $174). The reason we fixed the toilet was because we didn't want someone using a broken toilet and the other option is to tape with our yellow caution tape. While the plumber was there it made sense to fix the slow draining sink. The total cost to prepare this fixer for sale was less than $1900.
Once the trustee realized that our team was going to coordinate these minor repairs, she was on board.
When listing your home for sale, you need to decide what is most important to you. Do you want to invest the time, energy and money to spruce up your home in order to sell for the highest price? Or do you prefer to sell with minimal effort?