. T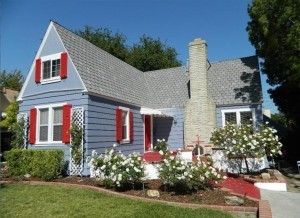 For those of you looking and hoping to purchase a Los Angeles home, you have likely been disappointed with the home buying process.  Most Los Angeles homes, especially those in La Canada, La Crescenta, and Glendale, are selling in multiple offer situations.  The seller will likely want the highest price and not be flexible with other terms.  Perhaps the seller will not want to give possession to the buyer for 10 days after closing. The seller likely will dictate their terms and buyers desiring to have the successful offer will accept.
I just closed escrow on this charming Sparr Heights home.  My clients have been trying to buy a home for years – yes, years.  We had a La Crescenta short sale debacle, then were beat out by a cash buyer on a Glendale home. And later lost out on a Glendale foreclosure receiving more than 20 offers.
Buying and selling a home is both emotional and stressful, but in today's heated real estate environment, it is very difficult to play the part of potential home buyer. My clients purchased a home in their desired neighborhood but smaller than they hoped. The home has expansion potential; you can change most anything about a home other than the location, I think they made a wise choice. They have the most adorable boys and I am so delighted that their home buyer nightmare journey is concluded.