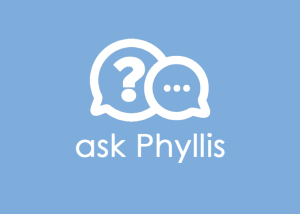 Dear Phyllis,
I enjoy reading your question and answers. My son and daughter-in-law have been looking at homes for two months. It's been difficult for them, because most of the homes are snapped up quickly. They just lost a home they loved and we are all still confused. This is what happened: they made an offer and were told there were five offers. The real estate agent issued a counter offer to all of the buyers at $950,000.  The sellers wanted the inspection contingency to be removed in five days. They didn't want to do any termite repairs and because the home was vacant they asked to close in thirty days. We were given three days to accept the counter offer.
They both work and the only time they can have an inspection is on the weekend. My son asked his father if he could be at the inspection in his place and they checked availability for both inspections. Once these details were worked out, they accepted the seller's counter offer (on the third day). The seller's real estate agent told them they had already accepted another offer. Does this seem shady to you?
Left Behind
Dear Left Behind,
The seller had the right to accept a counter offer that was returned to them sooner than yours because it was a multiple counter. Your son was not the only buyer given a counter offer. Just because he was provided three days for a response, didn't mean that the seller had to wait. Because the home was vacant the seller was likely anxious to wrap up the paperwork and open escrow.
Also, we don't know if the offer the seller accepted was higher than $950,000, or to a cash buyer who could close sooner.
Why not ask your Realtor to contact the seller's agent and ask why the seller decided not to wait? Also just to make sure something shady didn't happen, your agent should check after this sale closes escrow to determine, how long the escrow took, the final selling price and the selling agent. If the home was sold by the listing agent who didn't wait for counters, it may be questionable.
Good luck to your family and if you have any more questions please reach out to me, Phyllis@HarbandCo.com