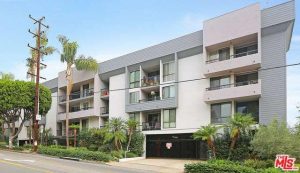 I am bullish on real estate. My youngest daughter works in Beverly Hills and the daily commute from La Canada is overwhelming. Rents are high, interest rates low and prices are expected to increase this year. My husband and I decided it makes more sense for her to buy than to rent. We are bullish on real estate.
We've been working with a great Realtor on the Westside, Aren Afsharian. After just a few months of looking, my first time buyer daughter is in escrow. We hope to close this month. As far as moving in…. well there's asbestos, a 20 year old a/c unit and $2,000 in electrical repairs. But in this heated Los Angeles real estate market, we were very fortunate to be the successful bidder of this 2 bedroom, 2 bath condo in a great location just minutes to her office. After our inspections, Aren was able to negotiate a $5,000 decrease in the selling price.
Saving for a down payment is daunting. My daughter has been living at home rent free and also had some money remaining in her college fund. Fortunately we were able to give her some down payment assistance as well.
Not prioritizing homeownership is a very serious mistake. Purchasing a home is the pathway to wealth. The average homeowner to this day is nearly 40% wealthier than a renter. Are we headed for another bubble? We always are but I don't feel it coming upon us yet.
Phyllis Harb is bullish on real estate, if you are interested in learning more about Los Angeles real estate, call her today @ (818) 790-7325.