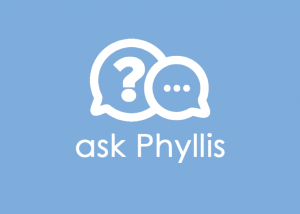 Ask Phyllis is a blog series of frequently asked real estate questions.  Have a question about real estate?  Email us here
Dear Phyllis,
I am a first time buyer and just starting to look online and email different Realtors for more information. I have been to a few open houses, but really feel it's important for me to start looking at homes with a Realtor.  After checking different Realtor's websites  and reviews and finally found one I thought would be a good fit. I emailed him with some addresses of homes I wanted to see – giving him several days' notice. By the time he got back to me two and a half days later, one of the homes was in escrow and another had 11 offers. Needless to say I am disappointed. Am I being unreasonable to expect a faster response time?
1st Time Buyer
Dear 1st Timer,
This Realtor's response time is unacceptable. When you find a home and your agent writes an offer, you will likely be competing with other offers. In this instance when the listing agent calls your agent with a question and it takes him days to respond, they likely will move on to a more responsive agent and their buyer.
So what is a reasonable response time? If you reach out to an agent during business hours, they should get back to you that day with some type of response – at least an acknowledgement of your inquiry. On weekends, we are particularly busy with open houses, and showing appointments. But again, you should never be waiting more than a day for a response.
It is great that you offered the Realtor several days' notice. Typically when a client contacts me regarding an available listing, the first thing I do is reach out to the listing agent, via phone, text and/or email to ensure the listing is available and if so whether there are offers and if so how many. The listing agent may or may not respond quickly (not all Realtors are created equal).
I suggest you reconsider how you are selecting a Realtor to hire. You mentioned that you have gone to open houses; often buyers visit open houses and meet a real estate agent they click with. Of course you can also search online, I have had buyers find me online and contact me for an in person interview. If you are comfortable searching online for your Realtor, set up a ten – fifteen minute no obligation meeting. Ask them how long it takes to get back to you. Just as important as response time, is do you feel comfortable working with them?
I am certain you will easily find a real estate agent that you will enjoy working with and who responds to your queries quickly.