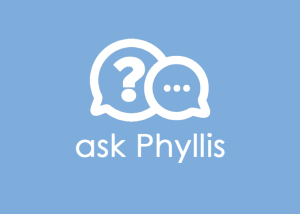 Dear Phyllis,
Four months ago, our home was in escrow and it was a nightmare. Our buyer's original offer was a cash offer. He then opted to get a loan and the appraisal came in low. All of this developed after we had been in escrow for three weeks. We had already relocated to my parents' home and had negotiated on another home which was being built in Wyoming. Our Realtor® was MIA through most of this and told us to contact a real estate attorney, which we did at an additional expense. We ultimately cancelled escrow on our sale and our purchase. Because the buyer hadn't removed contingencies we had to return the money the buyer had in escrow. We still want to sell our home, but have questions: How long does it take to sell a home from start to finish? Should we move back to our home or stay with my parents?
JB
Dear JB,
What a horrible experience! As you have already moved, it seems that moving back to your vacant home is a lot of extra work and stress. Since the home is empty you might consider staging a few of the rooms in order for it to sell faster and for more money.
Most homes that are prepped for sale and priced competitively are selling within two weeks. Plan on an additional four to five weeks for the buyer to obtain financing and close escrow.
I would like to address the issue of your missing real estate agent:
This is the reason consumers should only hire full time Realtors®. There are so many components to the escrow process. An agent's job does not stop the day the sold sign is up. If your offer was cash, your real estate agent should have verified the existence of the cash before the offer was accepted. The purchase contract should not have had an appraisal or loan contingency as the offer was cash.
Years ago, the real estate purchase contract stated that contingencies were removed passively. For instance if within 10 days the buyer did not make a repair request the inspection contingency was automatically removed (silence deems approval). Your Realtor® should have ensured that contingencies were removed according to the terms of the contract. Only after contingencies are removed can the home seller make claim to a buyer's deposit. Unfortunately you learned that moving prior  to all contingencies being removed in writing was risky. Before you hire your next Realtor® be sure to check their online reviews and ask for references.