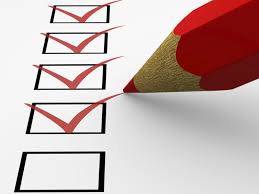 Real estate agents are not compensated until the successful close of escrow. And while I wish that more of my clients could find their dream home in just a couple of weeks, it's just not reality in today's Los Angeles real estate market. I often work with clients six months or even longer until they find the perfect home.  Because it can be such a long term relationship, we both need to like and respect each other; we should enjoy working together. It's not just buyers who fire their Realtor, sometimes real estate agents fire the buyer. And here are the top five reasons a Realtor might fire a home buyer:
1) Buyers who are always at least 15 minutes late to showings. From time to time most of us find ourselves running late to an appointment. Remember that Realtors spend much of each day driving to and from appointments. Clients that are consistently late can disrupt an entire day's schedule.
2) Buyers who are hot and cold. After a Realtor has shown a buyer a handful of homes, we should have a clear picture of what they are hoping to find. We often preview homes for them so as to not waste their time. It's frustrating to work with buyers who are desperate to buy one week, and then when that perfect new listing hits the market, they are too busy to see it. And then just repeat the hot and cold pattern.
3) Buyers who refuse to get prequalified. Often when a buyer least expects it, their dream home comes on the market and they aren't the only interested buyer which results in multiple offers. It's very stressful and they will not always be successful in scrambling for a preapproval within a tight time frame.
4) Buyers who are very slow to return phone calls (texts, emails, etc.)  and/or those who aren't loyal. As your real estate agent I am going to spend a lot of time previewing and investigating potential homes for you. Buyers should be prepared to make the same commitment to their Realtor. Desirable homes are selling quickly, if your agent contacts  you about a home, try to get back to them as soon as possible. And if you want to work with a variety of Realtors, let your real estate agent know, so that they can focus their time on clients who have decided to work exclusively with them.
5) Buyers who are constantly fighting. Years ago, I was referred to a nice couple with two small children. Twice we went to look at homes, the first time there was screaming and tears (I don't remember why) the second time, she got out of the car and he chased her down the street, I tried to amuse the poor kids in the car. I don't know if they ever bought a home, but my nerves couldn't take any more of their arguments.