Not all real estate agents are equal. Some escrows become difficult because of one of the Realtors involved. Earlier this year I closed escrow with an agent who had difficulty with procrastination and telling the truth. What first happened was as soon as their offer was accepted, he went out of town for the weekend. This should not have impacted anything, yet it did. He didn't schedule the inspection until he returned. Most competent home inspectors have tight schedules, so of course we had to wait several days for the inspector's availability.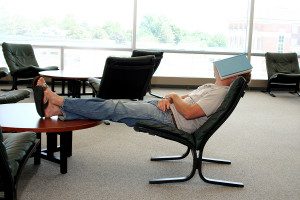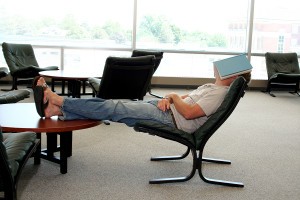 At the home inspection, he forgot he wanted to order a termite inspection. This took several more days. At each inspection date and time, the owner and their dogs left the home. His lack of scheduling was an inconvenience to both me and my client. After these two rounds of inspections he said he wanted to check the air conditioning ducts for asbestos. Round three: He and a contractor head straight for the pool. They never went in the attic. When questioned the agent said they didn't have time to do an asbestos inspection. Which is simply taking a sample and dropping off to a lab. Three different inspection dates and times and they didn't have time to take a sample?
Keep in mind most home sellers have spent countless hours cleaning, sorting and donating prior to getting their home on the market. Then their home is literally taken over by their bossy real estate agent. They leave for open houses, in this instance two broker's caravans and two public open houses. They keep their home in "show condition".  There is a lot of paper in a real estate transaction. Some more important than others. This agent was very slow to return disclosures. This too is an inconvenience to my client. They were busy readying their new house and packing up the current one. With a better buyer's real estate agent most of the paperwork is taken care of early in the escrow.
When it came to the final walk through, again it was difficult to schedule. After having lived in the home for nearly 30 years, my client had boxes everywhere. They wanted to get this over as soon as possible. The final walk through simply allows the buyer the opportunity to verify that the home is in similar condition as to when they agreed to the purchase. If the seller has agreed to make any repairs, now is the time for the buyer to verify that they have been made.
It is a courtesy for the seller to be present to demonstrate the workings of the home. It is not a requirement. The final walk through is conducted approximately five days before escrow closes. They typically last about an hour. If the seller isn't there, they are shorter. I reached out to the buyer's agent three times to schedule the final walk through. After no commitment I gave him a date. He said it didn't work. So, I gave him another.  He said that day didn't work because the contractor couldn't come that day.
Contractor? The contractor had already been there. This is not the purpose of the final walk through. I don't care if he brings a contractor as long as it is quick. But we aren't working around the contractor's schedule.  Moving is stressful and my client was annoyed. They didn't want to be at the final walk through. They and their dogs would leave. But in the heat of summer there aren't too many places for them to go. They wanted to be get back in their home as quickly as possible.
So the contractor did come. Of course he was late, they always are. The buyer was even later….. I told the contractor to get contracting. After forty-five minutes I let everyone know the seller wanted their home back and I had another appointment.