The heart of my home is my kitchen. I don't necessarily love to cook, but I enjoy eating. I begin most Saturday mornings at the Farmers Market in La Canada.  Like many of you I try to incorporate more fruits and vegetables in our weekly meals. When I prep vegetables on the weekend, it's simple to add a scoop when plating dinner during the week. Here are two easy recipes from my kitchen:
Roasted Cauliflower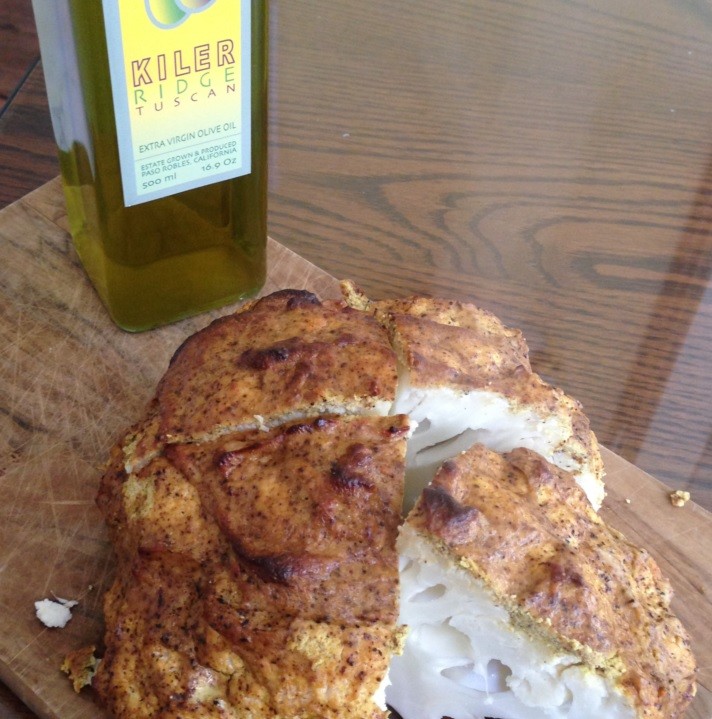 Ingredients
Kiler Ridge olive oil (to drizzle over baking sheet)
1 to 2 lb. cauliflower head (washed and drained)
1½ cup sheep milk plain French Yogurt, available from Farmer's Market (or Greek yogurt if unavailable)
Juice and zest of ½ lemon
1 tsp. Chile powder
2 tsp. Curry powder
1 tsp. Garlic powder
1 tsp. Cumin
2 tsp. Salt
1 tsp. Pepper
Directions
Preheat the oven to 400° F.  Trim the leaves and stem of the cauliflower, keeping enough core to leave the head intact. Drizzle Kiler Ridge olive oil over baking sheet.
In a medium bowl, blend yogurt with all remaining ingredients. Turn cauliflower head down, into the bowl. Move it gently around to cover as much of the surface as possible with the yogurt blend. Spoon more blend into the spaces between the florets; massage remaining yogurt all over.
Place on baking sheet and roast 30-45 minutes (depending on size). When done, should be well crusted and tender. Let sit for 10 minutes before cutting open. If desired, serve over bed of lettuce or wild black rice.
Roasted Seasonal Vegetables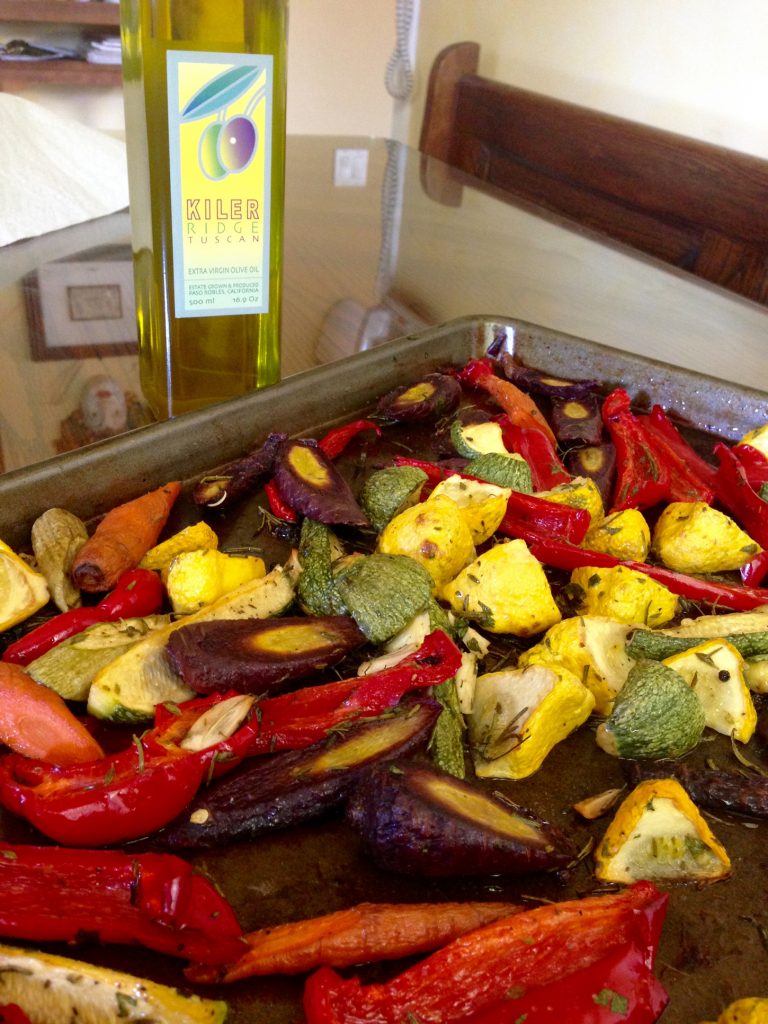 Directions
Toss vegetables in Kiler Ridge Olive Oil mixed with salt, pepper, slivered garlic, fresh herb blend (we prefer thyme, rosemary, and parsley).  Roast 30 – 40 minutes at 350°F.
Buon Appetito!