The phrase "Time is Money" is attributed to Benjamin Franklin.  Recently, I received a call from a potential seller; she has had her condo listed on more than 30 occasions with different Realtors each time.  Of course she didn't tell me that on the telephone. She told me the price she wanted to list. She also informed me that I didn't need to have a professional photograph her home; I could use my i-phone to take pictures.  She doesn't want a lockbox and will be there for all showings.
A reasonable person would be receptive to the fact that when their home has been listed 30+ times over the course of 15 years and hasn't sold – there is a reason.  Perhaps her home hasn't sold due to poor marketing.  Or maybe it's not easy to show.  Or it could be that she follows buyers around her condo and makes them uneasy.  Perhaps her asking price is too high.  Or maybe a combination…..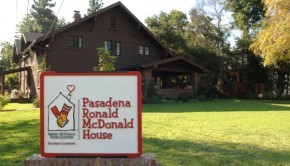 I am not unfeeling, but I am not in the public service business. I am self-employed and work very hard to earn my pay.  My charity is Ronald McDonald House in Pasadena;  In my spare time, I volunteer to support a charity which provides shelter for families with sick children.
Until escrow closes, I work for free. Most real estate agents work solely on commission.  It's an interesting concept; I go to work and don't get paid until I complete a task (hand over keys). The crazy thing is whether my performance is excellent or poor, when I reach the finish line the compensation is the same. The difference between a great Realtor and a mediocre one is that a great Realtor takes pride in what she does, is self-motivated and wants to be a stellar performer.
Of course, when my marketing plan is spot on and my listing sells quickly, the seller is pleased and they typically refer their friends and family to me. That's how a top real estate agent grows their business. On the other hand, if a real estate agent's performance is poor, they can't rely on repeat business and referrals.  In order to drum up business they might need to door knock or cold call (calling strangers).
The one commodity all of us have each day is time. The worst thing you can do to anyone working solely on commission is waste their time.  This doesn't mean that we can't chit chat, because that's a big part of our job – listening. But I am keenly aware that I can't afford to spend my time working for someone who is going to call the same unsuccessful shots she has called during the course of 30+ listings over 15 years. Because at the end of the day, if I don't close escrow I don't get paid.