Longer summer days mean more sunlight and my favorite time of year. My favorite summer pastime is lounging on a chaise lounge with a great book. Here is my Top 10 List of Books to Read this Summer:
Nelson DeMille has written so many excellent books, my favorite: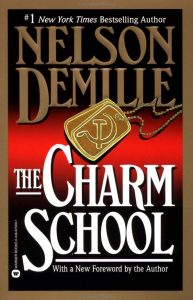 Nelson DeMille, The Charm School 
Something very strange—and sinister—is going on in the Russian woods at Borodino. In a place called Mrs. Ivanova's Charm School, young KGB agents are being taught by American POWs how to be model citizens of the USA. The Soviet goal—to infiltrate the United States undetected.
***
I love everything Italian and one of my daughters took two semesters in Italy, Torino and Florence. I never believed Amanda Knox to be guilty and her situation fascinated me. I think the Italians found her to be incredibly annoying and hateful.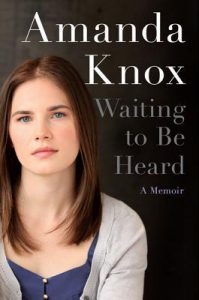 Waiting to be Heard, Amanda Knox
In November 2007, 20 year-old Amanda Knox had only been studying in Perugia, Italy, for a few weeks when her friend and roommate, British student Meredith Kercher, was murdered. The investigation made headlines around the world, and Amanda's arrest placed her at the center of a media firestorm.
***
A little steamy but you can skip those pages… this is a real page turner: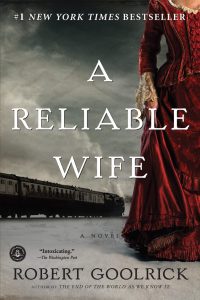 A Reliable Wife, Robert Goolrick
Rural Wisconsin, 1909. In the bitter cold, Ralph Truitt, a successful businessman, stands alone on a train platform waiting for the woman who answered his newspaper advertisement for "a reliable wife." But when Catherine Land steps off the train from Chicago, she's not the "simple, honest woman" that Ralph is expecting. She is complex and devious, haunted by a terrible past and motivated by greed. Her plan is simple: she will win this man's devotion, and then, ever so slowly, she will poison him and leave Wisconsin a wealthy widow.
***
Who doesn't like Covey?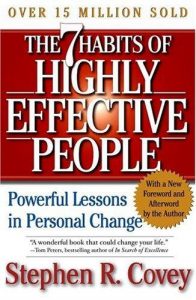 The 7 Habits of Highly Effective People: Stephen R. Covey
***
I am not a Michener fan, but this book is one of my favorites: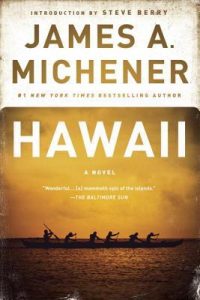 Hawaii, James Michener
As  the volcanic Hawaiian Islands sprout from the ocean floor, the land remains untouched for centuries—until, little more than a thousand years ago, Polynesian seafarers make the perilous journey across the Pacific, flourishing in this tropical paradise according to their ancient traditions. Then, in the early nineteenth century, American missionaries arrive, bringing with them a new creed and a new way of life.
***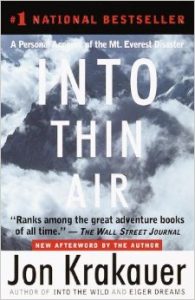 Into Thin Air: A Personal Account of the Mt. Everest Disaster Jon Krakauer
A bank of clouds was assembling on the not-so-distant horizon, but journalist-mountaineer Jon Krakauer, standing on the summit of Mt. Everest, saw nothing that "suggested that a murderous storm was bearing down." He was wrong.
***
This is the first Baldacci book I have read, and have been hooked on this author since: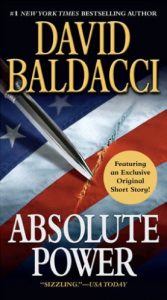 Absolute Power, David Baldacci
In a heavily guarded mansion in a posh Virginia suburb, a man and a woman start to make love, trapping Luther Whitney, a career break-in artist, behind a secret wall. Then the passion turns deadly, and Luther is running into the night. Because what he has just seen is a brutal murder involving Alan Richmond, the president of the United States, the man with…Absolute Power.
***
The books are greatly superior to the movies (ending is different as well):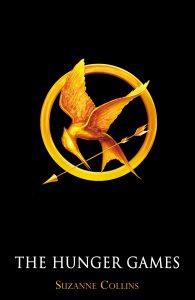 The Hunger Games, Suzanne Collins.
The Hunger Games is set in  a country consisting of the wealthy Capitol and 12 districts in varying states of poverty. Every year, children from the districts are selected to participate in a compulsory annual televised death match.
***
A very interesting read: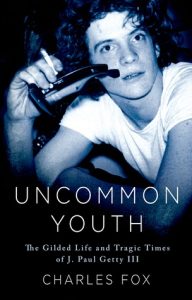 Uncommon Youth, Charles Fox
The glamorous life, gilded family, and tragic times of J. Paul Getty III, whose kidnapping made headlines in 1973.
***
The Help, Kathryn Stockett
Aibileen is a black maid in 1962 Jackson, Mississippi, who's always taken orders quietly, but lately she's unable to hold her bitterness back. Her friend Minny has never held her tongue but now must somehow keep secrets about her employer that leave her speechless. White socialite Skeeter just graduated college. She's full of ambition, but without a husband, she's considered a failure. Together, these seemingly different women join together to write a tell-all book about work as a black maid in the South, which could forever alter their destinies and the life of a small town…
That's my list for the best books to read this summer. Have I left any out?
Save