Tiny houses come in all shapes and sizes, including container homes. The average American spends more than ¼ of his income towards housing.  Tiny homes offer the benefit of living a simpler, less expensive lifestyle (and who doesn't long for that?).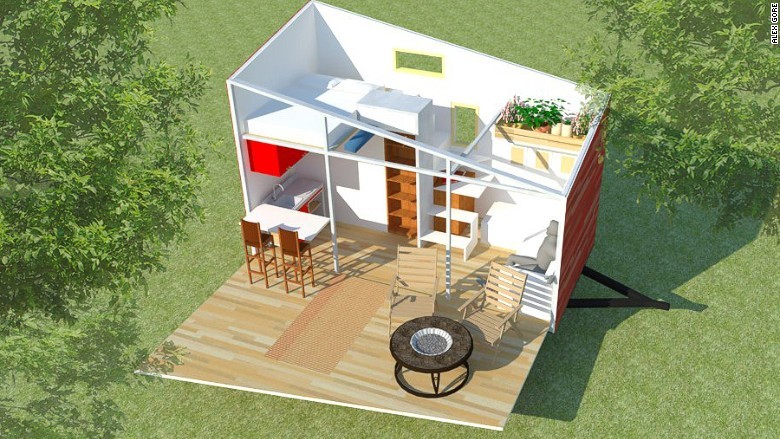 The average American home is just over 2700 square feet, while the typical tiny house averages 100 to 400 square feet. Compare that size to the average American master bedroom which is 309 square feet. It's interesting that in our society of large, larger, and largest that these tiny homes have drawn so much attention. Of course they are practical and they are good for the environment.
Tiny homes aren't for everyone; I need my own space, I don't like other people's noise. I can't imagine living in a home where I couldn't find my own sense of calm and quiet. But we are all different and I can appreciate the fact that less is more. I admit that I have too much stuff and at some point will need to deal with it.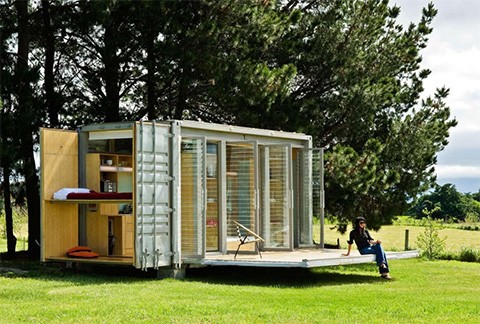 Hipsters Need Tiny Homes Too
According to the New York Times, hipsters priced out of San Francisco have flocked to an industrial neighborhood of Oakland, "where the rates are increasing as well—so much so that young professionals are living in repurposed shipping containers.  In fact, the younger set is living in "Containertopia," a village of 160-square-foot shipping containers like ones used in the Port of Oakland. Each resident pays $600 a month to live in a container, which can be modified with things like insulation, glass doors, electrical outlets, solar panels and a self-contained shower and toilet."
I wouldn't want to have to convert my bed but for those who wouldn't mind the extra work and are dedicated to living in smaller square footage, check out the

Milano Smart Living line of furniture

: Consumers are seeking simple ways to maximize space without compromising on design or convenience. Now a spectacular line of home furniture provides high quality and high design functional furniture, transforming small spaces from the ordinary into the extraordinary.  Each piece of this furniture has two or more functions, providing high quality and high design functional furniture to transform small spaces.