Have you had a remodeling project on the back burner? The biggest problem I have with contractors is their workload, they often juggle several projects at a time. When is the best time to remodel?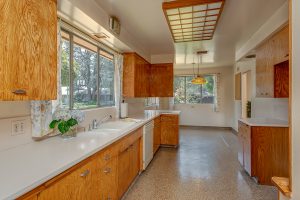 As the housing market slows, homeowners are halting their plans to upgrade their home. The booming housing market had been making homeowners feel like investing their growing equity into sprucing up their homes. Remodeling activity climbed to a decade high of 7.7 percent this year, according to a new report from Harvard University's Joint Center of Housing Studies. But it predicts a slowdown over the coming months as the overall housing market eases.  Read the rest here
At least once a week, I am asked for a contractor, plumbing, electrician, etc. referral.  As I have been selling real estate since 1989, I have compiled an extensive vendor list. You can find it here HarbsList.com
The best time to have your roof checked and worked on is the summer.  Want your air conditioning or heater serviced? Best to do so in milder weather. The best time to remodel is when contractors aren't overworked. You will get a better price and the work will be done sooner.
Related Post: California Association of Realtors Housing Market Forecast