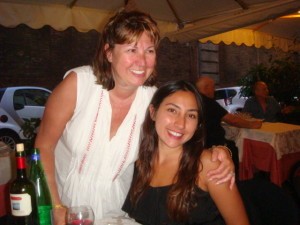 I am too busy to take a vacation, BUT I am not too busy to dream about my next trip.  Here's a sneak peek:
1)      Adults only (16+ years)  Casa Velas, small boutique 5 star hotel all inclusive  The last time I was there, I didn't leave their resorts – they have a beach club and a larger property with additional restaurants, but my daughters and I didn't go into town. I was not uncomfortable being in Mexico (with my daughters) and can't wait to return.
2)      Italy… don't know where, Florence and Tuscany are calling and Rome is always enticing.  And now that I am taking Italian, I would love the opportunity to practice.
3)      Paris, I have only been to the airport.
4)      Russia, the museums and the history fascinate me.  Of course I need to wait for the Olympic crowds to clear.
So where is this Realtor's next vacation?  Likely Puerto Vallarta – Casa Velas… with the team I have in place, five days away is a breeze (especially with computer access).  More than that and I and my clients become anxious (likely me more than the clients).   The question is just when can I sneak away for a few days?