The highest priced home sold in March 2020, was 1185 Arden Road Pasadena. The sellers bought this home in December of 2016 for $1,282,500. They purchased for land value and rebuilt.   After 88 days this home sold for $5,798,000. Which was $730,000 less than the initial asking price.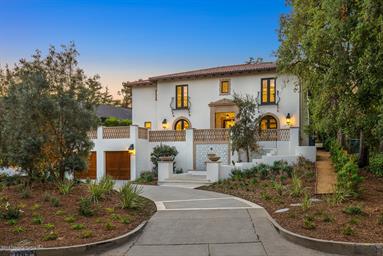 MLS Remarks for 1185 Arden Road Pasadena read: BRAND NEW CONSTRUCTION FROM THE GROUND UP. Situated in one of the city's premier neighborhoods adjacent to Caltech, Polytechnic School and the grounds of the Huntington Library. This completely new home is an example of exquisite design and highest quality construction. Using the finest materials and finishes, the Anders Troedsson designed, Premier General Contractors built home exhibits the the best of gracious Mediterranean architecture, for which Pasadena is known, with all the modern conveniences of a new home.
With over 2200 square feet of exterior terraces. Along with custom designed landscaping by Jon Pride, the property offers both large scale as well as intimate entertaining options. Sited on a lot with Sycamore and Oak tree top vistas. No detail overlooked in creating a home and grounds for the most discriminating buyer.