The most expensive home sale in April 2022 was 1339 S. El Molino Avenue Pasadena. Harcourts listed the home as an auction as they typically do. Therefore the starting bid was $5,000,000 and it sold for $6,880,000. The buyers purchased with cash.
The previous sellers purchased this Pasadena estate in 2012 for $3,200,000. Is this simply appreciation or is it inflation?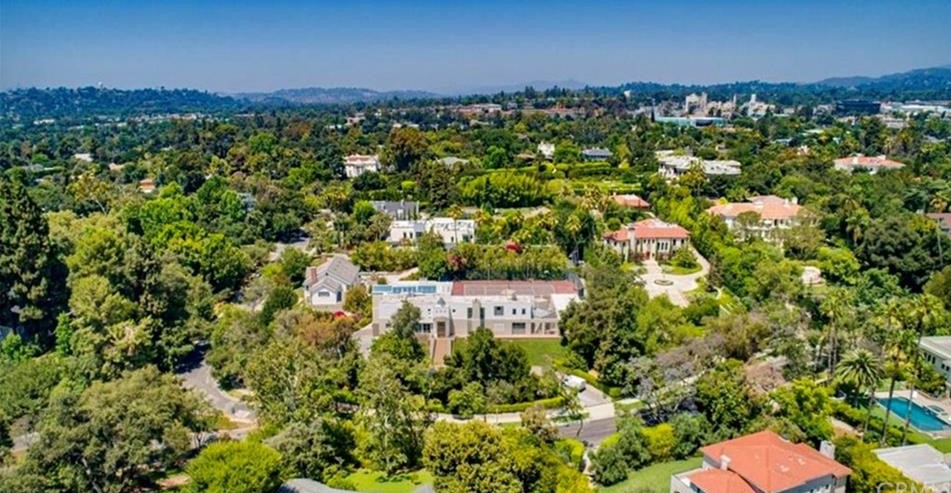 MLS Remarks for 1339 S. El Molino Avenue Pasadena read: Luxury Live Auction! Bidding to start from $5,000,000! WELCOME TO ONE OF THE MOST BEAUTIFUL FLOWERING TREE LINED STREETS IN ALL OF PASADENA! MODERN LUXURY AND ELEGANCE AWAITS YOUR ARRIVAL! HIDDEN BEHIND LUSH TREES AND LANDSCAPING SITS THIS INCREDIBLE, HIGHLY SECURED GATED ESTATE. WELCOME TO S EL MOLINO! AS YOU DRIVE THROUGH THE STAINLESS STEEL GATES AND DOWN THE 20 CAR DRIVEWAY YOU ENTER THROUGH THE GARAGE. ALL THE AMENITIES OF A LUXURY RESORT FOUND HERE. FROM THE ELEVATOR TO THE COMPLETE TENNIS / SPORT COURT TO LUXURIOUS SWIMMING POOL AND SPA. YOUR FAMILY WILL ENJOY ALL THESE LUXURIES AT HOME. HIGH VAULTED CEILINGS WITH GLASS SKYLIGHTS, DIAMOND SKYLIGHT, GLASS FLOORS LIGHT FROM BELOW, AMBIENT LIGHTING THROUGHOUT.
THE BRAND NEW GUEST HOUSE SITS AT THE EAST SIDE OF THE POOL AND SPA. THIS BEAUTIFUL ESTATE IS BUILT AROUND THE CONTEMPORARY POOL AND SPA. FRUIT TREES SURROUND THIS ESTATE IN GARDENS. FROM COSY FIREPLACES TO COMFORTABLE SITTING ROOMS AND BEDROOMS YOUR FAMILY WILL FEEL SAFE AND COMFORTABLE IN THIS HIGH TECH HIGHLY SECURED ESTATE. 10 CAR GARAGE WILL BE ENJOYED BY THE CAR ENTHUSIAST IN YOU!