The most expensive home sold in September 2019, was 1514 N. Maryland Ave. Glendale. This Glendale view estate sold for $2,000,000 in three and one half months. It was originally on the market for $2,300,0000. After twenty eight days on the market, it was reduced to $2,150,000. Ultimately selling for $150,000 less than the reduced asking price.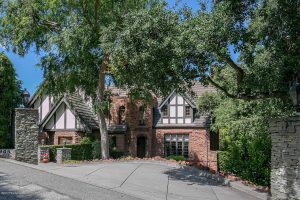 MLS REMARKS READ: Perched among the tall palm trees that line Maryland Ave. and with dramatic city views. This grand Traditional Contemporary style home that features plenty of space for all of today's modern families. From the sweeping staircase in the foyer, to large formal spaces, numerous bedrooms, a sparkling pool. And comfortable casual areas to unwind. This home has been lovingly cared for by the same family since it was built in 1964.
All of the south facing rooms of the house on both floors have large sliding doors of glass that look out across the pool to downtown Glendale. Then beyond to downtown LA and out to Griffith Park and the San Fernando Valley. Up a private driveway, the property is secluded and protected by lush mature plantings. This home is rare opportunity to have plentiful living space. As well as sweeping views, all conveniently within a stone's throw to grocery shopping, religious services, cafes as well as the Americana and the Disney & Dreamworks campuses.
Unique properties require distinctive marketing. The Harb & Co. Team has access to proven strategies to market your home across southern California. Direct marketing with a classic look and feel, allow for special advertising opportunities which include distinctive signage.  The internet presence is enhanced by distinctive and inviting features of a luxury estate including a Photo Gallery, Lifestyle Video and more.
While each community and price range have their own nuances, a major trend in selling luxury real estate is about the experience.  It's not just about quality finishes but more about lifestyle. What type of lifestyle do you want for yourself?  Privacy, views, a home for grand scale entertaining? The Realtor you hire needs to convey the experience to the buyer.