In October 2022, the most expensive home sold was 2535 E. Chevy Chase Dr. Glendale  . The renowned Lloyd Wright's Derby House was initially listed for $2,995,000. It sold in one hundred forty days for $2,885,000. The seller purchased this unique home in 2016 for $2,335,000. Lloyd Wright was the eldest son of the esteemed architect Frank Lloyd Wright.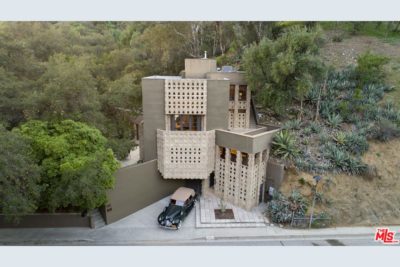 MLS remarks for 2535 E. Chevy Chase Dr. Glendale read: Proof of funds and pre-approval required before showing. He was presenting one of Lloyd Wright's most substantial achievements, the Derby House. Built in 1926, this well-preserved and system-upgraded residence showcases his genius for integrating nature and building. The pre-cast concrete ornamentation adorning this home is of Mayan inspiration. The garage & fireplace grates, French door grills, and closets are abstract renderings of the yucca plants growing on the surrounding hills.
The Derby House is on the National Register of Historic Places. A double-storied living room features a fireplace with eight-foot-high wrought iron gates & the light dances through the blocks that overlook the garden's mature oak trees. The hexagonal dining room boasts a floor-to-ceiling fireplace and a large bay window with a seating area. The purchase price includes four adjacent lots, bringing the total lot size to 1.5 acres—a rare opportunity to own a piece of American Architectural significance.
Meanwhile, I enjoyed selling another of Lloyd Wright's homes in the same Chevy Chase Canyon neighborhood—2948 Graceland Way, the Ellis R. Lewis House.
Related Posts: Glendale Housing Market October 2022
What is Mid-Century Architecture