5702 Catherwood Drive La Canada closed and here's how it went: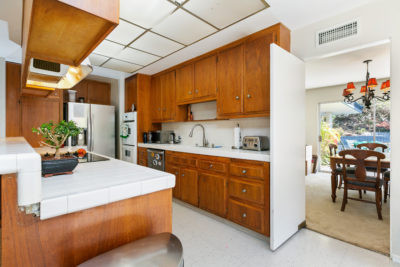 Preparing this home for sale: We had my gardener and cleaning crew get this home photo ready. The home was a fixer therefore we decided to have a pre-inspection and a termite inspection. These pre-inspections are provided as disclosures for potential buyers.  Whenever we provide pre-inspections we are doing so to avoid renegotiations after the buyer's inspections.  We listed this La Canada Country Club fixer as "Coming Soon" on February 28th. 5702 Catherwood Drive La Canada was listed at $1,750,000.
Because the home was occupied there were no open houses. Showing appointments were made after receiving a prequalification letter. We scheduled showings on March 4th, 5th and 6th. Final offers were due March 8th.
We received sixteen offers and sold for $2,034,499. Nearly $285,000 over the initial asking price.
COVID has changed the way many Realtors conduct their business. Many home sellers are requesting more privacy.  As this home was on a cul-de-sac there really wasn't a need for a sign. During our scheduled showings, a neighbor asked to come in, I politely declined his request. I explained showings were only with a prequalification letter and by appointment.  Each Realtor has their own way of conducting business.  Harb and Co. believes when selling a home you live in, there should be as little disruption as possible. We ask our clients if they want the neighbors to come through and most of them don't. Our job is to respect our clients wishes.