The highest priced home sold in January 2020, was 695 Columbia Street Pasadena.  This home had been on the market since October of 2018, initially listed for $5,200,000.  We saw this one on Broker's Caravan and while it was beautiful, it was overpriced for having just three bedrooms in over 6,000 square feet.  After 125 days on the market the sellers dropped the asking price to $4,950,000. After another 43 days, they reduced the price another $250,000. Then 44 days later, another $200,000 reduction to $4,500,000. At this time they opened escrow.  Unfortunately, this luxury Pasadena home fell out of escrow and the sellers again dropped the price, this time to $4,150,000.  It was reduced again in three and one half more months to $3,750,000 at which price it ultimately sold.
After 430 days this home sold for $1,450,000 less than the initial asking price.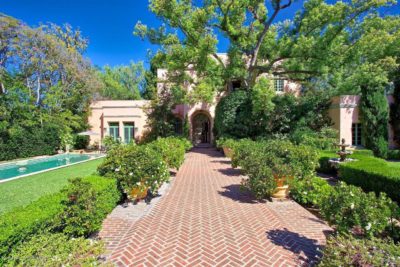 MLS Remarks for 695 Columbia Street Pasadena read: Architectural jewel designed by internationally renowned Bertram Goodhue in 1916. The only private residence he designed in Pasadena. Romantic Spanish Baroque Style with Palladian windows, high ceilings and private gardens off all the public rooms. A piece of Art and history with upgraded systems!
The sellers originally purchased this architecturally significant home in 1992 for $1,475,000. Proving once again, that over time real estate is a great investment.