Last month the highest priced Pasadena home sold in April 2019 was 999 S. San Rafael Ave.  The Clifford Barnes estate sold before it went into the MLS (Multiple Listing Service) for the asking price of $6,200,000. This luxury Pasadena home sold in 2016 for $4,962,924 after being on the market for over five months.
"Sold before processing" means that the home sold prior to being submitted in the MLS.  Click here to learn more about selling off market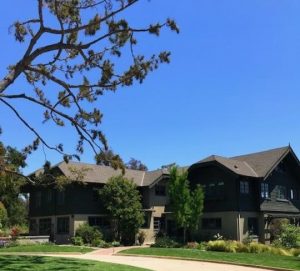 MLS Remarks Read: Sold before processing. Entered into MLS for comparison purposes only.
Previous MLS Remarks From 2016 Read: Oak Ridge – The Clifford Barnes estate. Elmer Grey, F.A.I.A., 1912. Secluded behind a set of river rock gateposts, Elmer Grey's talent as an exceptional architect during the Arts and Crafts period is well-represented in the two story Barnes estate. Located in Pasadena's edenic San Rafael Hills, Grey's design applies Craftsman sensibility and modernity as the once patrician western edge of Pasadena's Victorian-era landscape transitioned into a new, modern world. Grey's application of low-pitched, gabled roof and dormers, heavy use of wood rafters, wood-shake siding, and pebble dash stucco exteriors provide a perfect counterpoint against the architectural formality of the late-nineteenth century. Generous common rooms with multiple outdoor loggias blend well with the organic environment of the 1.6 acre lot. Mills Act approved in 2015. 6 bedrooms, 5 bathrooms, studio, 3 car garage, finished basement/entertainment room, pool.
"During the first two months of the year, home-price growth continued to decelerate. This is the opposite of what we saw the last two years when price growth accelerated early. With the Federal Reserve's announcement to keep short-term interest rates where they are for the rest of the year, we expect mortgage rates to remain low and be a boost for the spring buying season. A strong buying season could lead to a pickup in home-price growth later this year." – Frank Nothaft
Chief Economist for CoreLogic
In the market for Pasadena real estate?  Click here to find available Pasadena properties