So what's happening in this Realtor's life -coronavirus week 2?
The California Association of Realtors issued this directive:  Until further notice, we cannot conduct any real estate activities outside our home.  This means:
No listing appointments
No showings
No open houses
No meeting inspectors or appraisers
No agent visual inspection
No walk-throughs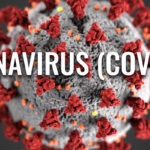 If we can't do it from home, we can't do it under CAR's interpretation.
On another note, I lost an escrow. My La Canada fixer listed at $3.3 million fell out of escrow. My Buff and Hensman listing is not going on the market right now. I am reluctant for any of my clients to have strangers in their home.  But don't think Los Angeles real estate has completely died. Harb & Co. has one listing closing this month. The other asked for a 30 day extension. On Friday I had three appointments. Two were listing appointments and one was a showing.  I opened the door for the Realtor and waited in the car.  The showing agent and her clients wore gloves, booties and masks.
Like most of us, my weekly routine is shot. We are cooking more… a lot more. I am walking for fifteen minutes each day and do a one half hour Pilates workout. No television until evening. I never have unless it's something very newsworthy. While I enjoy the escape of television, most often it is a time waster.  My family has been working on a jigsaw puzzle and we are organizing closets, pantries and such.
I am trying to reach out to people I know that are elderly or living alone.  A simple phone call can brighten their day. It's an easy thing to do.
This is life changing for all of us, and we should take this time to develop good habits during corona virus week 2.  Below Kris and I have put together a list of our favorite books:
Phyllis's favorite books: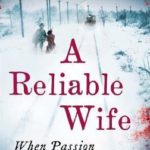 Rural Wisconsin, 1909. In the bitter cold, Ralph Truitt, a successful businessman, stands alone on a train platform waiting for the woman who answered his newspaper advertisement for "a reliable wife." But when Catherine Land steps off the train from Chicago, she's not the "simple, honest woman" that Ralph is expecting. She is both complex and devious, haunted by a terrible past and motivated by greed. Her plan is simple: she will win this man's devotion, and then, ever so slowly, she will poison him and leave Wisconsin a wealthy widow.  A Reliable Wife, by Robert Goolrick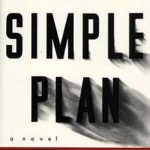 Two brothers and their friend stumble upon the wreckage of a plane–the pilot is dead and his duffle bag contains four million dollars in cash. In order to hide, keep, and share the fortune, these ordinary men all agree to a simple plan. A Simple Plan,  by Scott Smith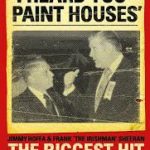 "I heard you paint houses" are the first words Jimmy Hoffa ever spoke to Frank "the Irishman" Sheeran. To paint a house is to kill a man. The paint is the blood that splatters on the walls and floors. In the course of nearly five years of recorded interviews Frank Sheeran confessed to Charles Brandt that he handled more than twenty-five hits for the mob, and for his friend Hoffa. Sheeran learned to kill in the U.S. Army, where he saw an astonishing 411 days of active combat duty in Italy during World War II. After returning home he became a hustler and hit man, working for legendary crime boss Russell Bufalino. Eventually he would rise to a position of such prominence that in a RICO suit then-U.S. Attorney Rudy Giuliani would name him as one of only two non-Italians on a list of 26 top mob figures. When Bufalino ordered Sheeran to kill Hoffa, he did the deed, knowing that if he had refused he would have been killed himself. Sheeran's important and fascinating story includes new information on other famous murders, and provides rare insight to a chapter in American history."   I Heard You Paint Houses, by Charles Brandt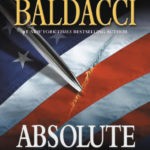 Set in Washington D.C., this fascinating thriller of unparalleled suspense dares to explore an unthinkable abuse of power and criminal conspiracy: a vicious murder involving the US President and a cover-up orchestrated by his zealously loyal Chief of Staff and the Secret Service. But, unknown to the President and his lackeys, one unlikely witness saw everything. Trapped behind a two-way mirror in a country house in Maryland, Luther Whitney, a professional burglar, witnesses an event that destroys his faith in justice. By the time he escapes, pursued by two Secret Service agents, a young woman has been sexually assaulted, then shot dead. And a breathtaking cover-up begins.  Absolute Power by David Baldacci – Buy local when possible: in stock at Flintridge Book Store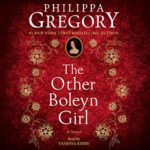 When Mary Boleyn comes to court as an innocent girl of 14, she catches the eye of the handsome and charming Henry VIII. Dazzled by the king, Mary falls in love with both her golden prince and her growing role as unofficial queen. However, she soon realizes just how much she is a pawn in her family's ambitious plots as the king's interest begins to wane, and soon, she is forced to step aside for her best friend and rival: her sister, Anne. With her own destiny suddenly unknown, Mary realizes she must defy her family and take fate into her own hands. The Other Boleyn Girl by Philippa Gregory
Kris's favorite books: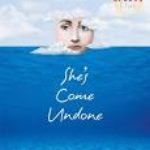 In this extraordinary coming-of-age odyssey, Wally Lamb invites us to hitch a wild ride on a journey of love, pain, and renewal with the most heartbreakingly comical heroine to come along in years. Meet Dolores Price. She's 13, wise-mouthed but wounded, having bid her childhood goodbye. Stranded in front of her bedroom TV, she spends the next few years nourishing herself with the Mallomars, potato chips, and Pepsi her anxious mother supplies. When she finally orbits into young womanhood at 257 pounds, Dolores is no stronger and life is no kinder. But this time she's determined to rise to the occasion and give herself one more chance before she really goes under. She's Come Undone, by Wally Lamb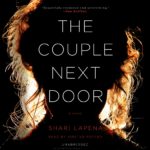 It all started at a dinner party. . .
A domestic suspense debut about a young couple and their apparently friendly neighbors—a twisty, rollercoaster ride of lies, betrayal, and the secrets between husbands and wives. . .
Anne and Marco Conti seem to have it all—a loving relationship, a wonderful home, and their beautiful baby, Cora. But one night, when they are at a dinner party next door, a terrible crime is committed. Suspicion immediately lands on the parents. But the truth is a much more complicated story. Inside the curtained house, an unsettling account of what actually happened unfolds. Detective Rasbach knows that the panicked couple is hiding something. Both Anne and Marco soon discover that the other is keeping secrets, secrets they've kept for years. The Couple Next Door, by Shari Lapena.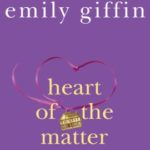 Giffin excels at creating complex characters and stories that ask us to explore what we really want from our lives."– Atlanta Journal-Constitution Tessa Russo is the mother of two young children and the wife of a renowned pediatric surgeon. Despite her own mother's warnings, Tessa has recently given up her career to focus on her family and the pursuit of domestic happiness. From the outside, she seems destined to live a charmed life. Valerie Anderson is an attorney and single mother to six-year-old Charlie–a boy who has never known his father. After too many disappointments, she has given up on romance–and even to some degree, friendships–believing that it is always safer not to expect too much. Heart of the Matter, by Emily Giffin.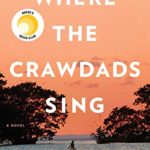 For years, rumors of the "Marsh Girl" have haunted Barkley Cove, a quiet town on the North Carolina coast. So in late 1969, when handsome Chase Andrews is found dead. The locals immediately suspect Kya Clark, the so-called Marsh Girl. But Kya is not what they say. Sensitive and intelligent, she has survived for years alone in the marsh that she calls home, finding friends in the gulls and lessons in the sand. Where the Crawdads Sing, by Delia Owens
Happy Reading and most important stay safe!