There are many benefits of working with a large real estate office. A big reason is a change in the multiple listing service (MLS) rules regarding "Coming Soon." Regular readers of my Los Angeles real estate blog know that I used to write about upcoming listings. I am no longer allowed to advertise a listing that is not in the MLS. However, I am allowed to inform my 400+ co-workers at the Coldwell Banker Hallmark offices. So, those of you who follow my Instagram account, that's why there is less bell ringing.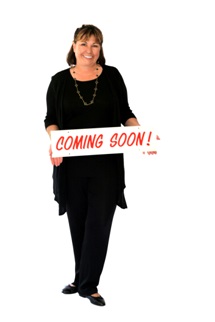 No Showings: The property cannot be shown until Active. Realtors cannot show the property to prospective buyers or clients while it's in the Coming Soon status.
Limited Advertising: Listing information will not be sent to public-facing real estate portal websites during the Coming Soon status. Due to limited advertising, Days on Market (DOM) will not accrue during this period.
21-Day Limit: The property can be in the Coming Soon status for a maximum of 21 days. After this period, it will automatically be transferred to Active status by the MLS system. So, let's assume the seller has a family emergency and wants to put off showings. They can, but the listing will need to be active in the MLS, and the number of days on market will start to accrue. Once the rainy season starts it becomes difficult to time a listing. Days of rain can delay staging and photography. Then the stagers and photographers get backed up.
One-Time Use: The Coming Soon status can only be used once. Once the property status is changed from Coming Soon to any other status, it cannot be reverted back to Coming Soon status.