Bungalow Heaven closed in Pasadena. This was our second time dealing with Disney Relocation. In this escrow we represented the buyer on this Bungalow Heaven beauty. We knew all about the additional paperwork required by a Relocation Department. The process went well.  The buyer, seller, listing agent and lender were a pleasure to work with.
The only weak link was the escrow company.  Disney contracts out (likely at a reduced rate) with a title company escrow.  We worked with this escrow officer on our previous transaction.  Therefore we knew to constantly badger and follow up on everything.
The property is very unique. It offers a detached guest house AND a detached oversized gym.  This was the first offer we wrote for our client. Therefore, we felt fortunate to be the winning bidder. Waiving the loan and appraisal contingency certainly helped in getting our offer accepted. This home listed for $1,649,000. And they accepted our offer of $1,755,000. As a result, this Bungalow Heaven home closed in Pasadena.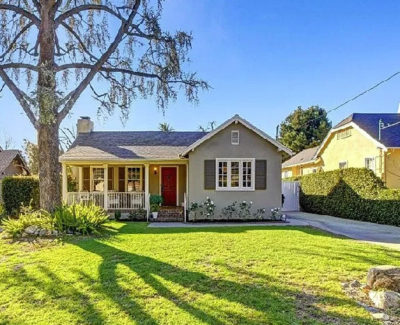 As it's not easy getting an offer accepted in today's market,  it's particularly important to work with an experienced real estate agent with a great reputation.
Related Post: Exorbitant Escrow Fees
Why Pasadena is the perfect place to call home
How to get Your Offer Accepted