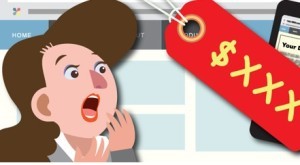 I often receive inquiries from potential home buyers, hoping to purchase a La Canada home because of the excellent schools.   Unless they are relocating from the Westside, New York or Chicago there's a big sticker shock.  Often this is my opportunity to mention the blue ribbon schools in La Crescenta and the language immersion programs in Glendale.
My aunt owns a home on a Michigan lake (she has 8 acres).  It's listed for sale for $399,000.  It can be very difficult for would be home buyers to accept that they can't move to Southern California and purchase a 3,000 square foot newer home in a prime Los Angeles location on half an acre for a million dollars. Sadly, unless you want to be next door to the freeway or high tension lines that home does not exist.
To add to the confusion there is usually a family member, or co-worker who wants to chime in.  Often the location your co-worker suggested is several hundred thousand over your budget.   The home your father found on Trulia is not even on the market. There are third party aggregating sites who pull information from all over the internet – not all of it accurate. The most accurate data is pulled from the local multiple listing service.
Please remember your real estate agent cannot pull your dream home out of a hat. Typically a compromise must be made: location versus size. I understand it is daunting moving a family to an unfamiliar location. It's even more stressful when the decision making falls on one spouse.
It is crucial that relocating home buyers work with a real estate agent experienced in the neighborhoods in which they wish to live. With over two decades of experience dealing with both relocating home buyers and sellers, I understand the enormity of the task. Give me a call and learn how I can help.