Change the terms of the contract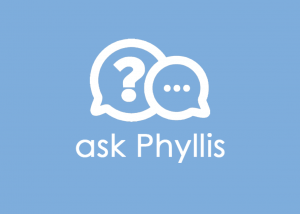 Ask Phyllis: a blog series of frequently asked real estate questions.
Dear Phyllis,
My daughter, who is moving to San Luis Obispo, listed her home for sale with the real estate agent who sold it to her. As an avid reader of your real estate column, I advised my daughter that she should make her sale contingent upon her finding a home in San Luis Obispo. There were more than 20 offers on her home. She accepted one more than $200,000 over the asking price without an appraisal contingency. The buyer offered a 60-day escrow and agreed to let my daughter remain in the home another 60 days after the close – rent free.
At the time this seemed like a great offer. Fast forward: my daughter found a home sooner than anyone anticipated, and that seller wanted a 30-day escrow and to remain in the home for 30 days rent free. There were other offers on the home, so my daughter felt she had to agree to the seller's terms. Once escrow was open, she told her local Realtor that she needed to change the terms of the contract in order to close early. This is where everything fell apart. Her buyer's lender is dragging their feet. My daughter is afraid she will lose the other home. What do you suggest she do to get her buyer and the lender moving more quickly?
HH
Dear HH,
Thank you for being a loyal reader. I sympathize with your daughter's situation. But understand this is a very difficult market for home buyers. Your daughter's buyer agreed to pay more than $200,000 above the asking price and waived their appraisal contingency. They then agreed to allow your daughter to live in the home rent free for two months. Now your daughter wants to change the terms of the contract. This buyer might be feeling a bit abused.
An incentive to the buyer may motivate them to accommodate your daughter by pressuring her lender. Perhaps she could include some personal property, such as appliances or patio furniture. Buying and selling a home can be very stressful for all parties. Best of luck on your daughter's sale and purchase.