This Cumberland Heights Spanish Colonial closed escrow and this is how it went.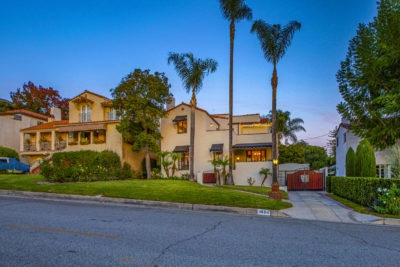 We conducted a pre-inspection on this Cumberland Heights home and addressed a few minor issues. We listed on October 23rd. As the home was occupied we didn't have open houses.  Appointments were made after we received the buyer's preapproval letter. We had three offers and opened escrow November 5th.
This buyer had a large down payment and was able to waive their appraisal contingency. As we had the pre-inspection the buyer waived all of their contingencies. In this competitive Los Angeles real estate environment this is becoming more common.
The seller purchased this home in 2016 for $1,175,000. This Cumberland Heights Spanish Colonial closed at $1,804,000. During the course of their ownership they remodeled the kitchen.
There are four major participants in a Los Angeles real estate transaction: The buyer's agent, the seller's agent (listing agent), the buyer and the seller. Then there is the escrow officer and if the buyer is obtaining a loan, the lender. If there is one weak link in the four major participants, it makes everything so much more difficult. What was different about this sale was that the buyer's agent apparently had moved out of state. The sellers worked from home and the buyer's agent made scheduling a last minute nightmare as she had to fly in to Burbank. She didn't even personally view the home until a week before escrow closed. I don't believe she did much of a service to her client. It certainly didn't help with negotiations. But her client wrote a strong offer.