As a Los Angeles probate real estate specialist, I have developed relationships with many probate and trust attorneys. The ones I work with on a regular basis are the cream of the crop. Every now and again, I will sell a Los Angeles probate property with an attorney I have not yet worked with. We finally closed escrow on this Cypress Park probate. Here's the back story:
This Cypress Park probate was in terrible condition. The previous occupant had allowed the property to deteriorate. There was so much trash and junk that the bill to the hauler was nearly $10,000.00. The home was a 1920's Craftsman. Unfortunately, it was located on a busy street and across the street from a school. Preservationists would be put off by the poor location.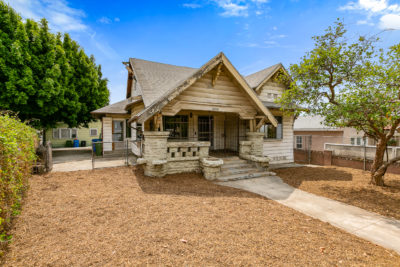 We opened what was to be a ten-day escrow. Typically, escrow doesn't officially open until the buyer's deposit is received. Once escrow opened, the administrator was out of town. By the time the administrator returned the necessary paperwork to escrow, we were near the ten day closing date.
The title company requested proof that the Notice of Proposed Action was filed. This notice is required when selling probate real estate. The notice must be in writing. It is sent to all interested parties such as heirs, beneficiaries or anyone or any entity requesting notice of the probate proceeding. The notice must be mailed fifteen days prior to the close of escrow. If objections are made during this fifteen-day period, then a court order is required to proceed with the sale. If there are no objections, escrow may close.
For whatever reason this probate attorney neglected to file one. Therefore, we then had to wait the fifteen days for the Cypress Park probate to close.