I have an obsession with file pockets.  Being a busy real estate agent means I manage paper – lots of paper.  I would love to claim that our office is paperless but to avoid mistakes, I have to print a lot of paper.  The issue becomes paper management while working on several projects at once.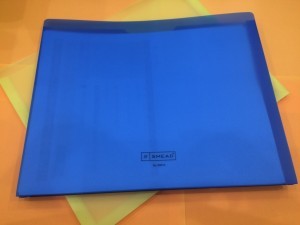 Recently I was negotiating an inspection for a buyer which entails reviewing numerous reports and estimates.  Simultaneously, I was reviewing multiple offers on a listing, which in addition to the Residential Purchase Contract includes the supporting documentation such as preapprovals, evidence of down payment, love letters to the seller etc.   That's a lot of paper which can quickly create an extremely chaotic desk.  Solution: File Pockets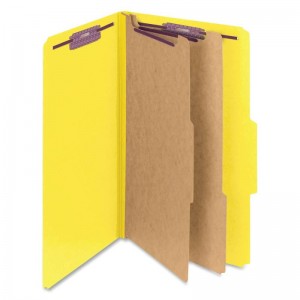 For each listing or escrow, my team uses the Smead Classification 2 divider legal files.  One would think they offer a lot of organization and filing ability –which they do. But during the offer and inspection negotiations, the file pockets are an extra helpful  addition. I use different color file pockets for different things, yellow files are used for offer negotiations, purple files are for my family and personal use.
File pockets are handy for personal use as well. Recently I reviewed our life insurance to be certain that the beneficiaries are all in the name of our living trust.   This turned into another project as my husband had numerous small policies – our family trust was named as beneficiary on just a few of the policies which means that if we both pass, the proceeds would need to be probated.
The final step to the pockets is the labeling; I use two labels, one on top and one on the front.  This way, scattered all over my desk, I know which is which at a glance.  Once negotiated the inspections or accepted offers can be filed away and the pockets reused for another client's folder.