Likely your home is your largest asset.  Each home seller has unique needs and perhaps you don't want or need to sell your home for the highest possible price.  If that's the case, you may still decide on a few very minimal improvements.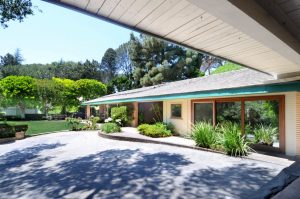 Five Simple Ways to Give Your Home Curb Appeal
Whether you are selling your home, or simply want to spruce it up for the holidays, curb appeal is crucial. Once you have made your initial investment in landscaping it's important that your gardener maintain it. All too often I visit homes where the gardener is simply mowing and blowing (and if that's all you're paying for that's fair) but to sell your home you might want to step it up a notch). Here are five quick and inexpensive landscaping tips which will boost your home's curb appeal (and value):
1)  Keep it trimmed.  Unruly trees and shrubs make your home appear to be poorly maintained.  Don't let overgrown landscaping hide impressive architectural details.
2) A little color can go a long way.  Colorful potted plants can make your home pop.
3) Top off the flower beds. Replenish the mulch and re-edge for a crisp look.   The bonus is that the mulch makes it difficult for weeds to take root.
4) Keep your lawn bright green.  Brown is the new green? Although we are in a drought, consider keeping your front lawn lush and appealing. I have pets and don't like to use fertilizer but there are lawn boosters which you or your gardener can apply.
5) Keep it tidy.  Pick up newspapers and trash daily; rake when necessary. Keep trash cans out of sight, hoses should have a proper resting place.  Address numbers and mail box should be clean.
There are more than five simple ways to give your home curb appeal. A thorough cleaning is essential. I often suggest professional window and pressure washing. There are many local companies I recommend.