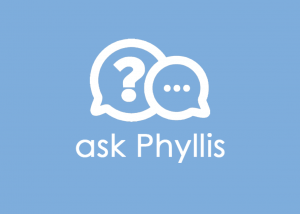 Ask Phyllis is a blog series of frequently asked real estate questions.  Have a question about real estate?  Email us here
Dear Phyllis,
I am so ticked off at my real estate agent and hope he reads this and knows it is ALL about him. After looking at homes for more than a year,  prices have gone up so much that our buying power is much less. We have written five offers and not one has been accepted. We have a full 20% down payment, good credit, job stability – everything a home seller would want. In addition we are not investors, we just want to love and care for a home of our own. We wrote a lovely letter about our family for our agent to include with each offer. We have done everything we can, but he keeps losing us home after home. I realize this is more of a rant than a question. Thanks for listening.
Frustrated by this real estate market
Dear Frustrated,
It's a very difficult real estate market for home buyers. Most are extremely frustrated from viewing homes and the emotional roller coaster ride of writing offers, being countered and ultimately losing out on their dream home. So why are you missing the real estate boat?
There is a lot of competition due to some highly qualified home buyers. The top reasons a buyer's offer is not accepted relates to the down payment. Your 20% down payment is competing with cash buyers and others with even larger down payments. I have several clients with down payments of 30 – 40%. These buyers are in position to waive contingencies such as their loan and appraisal contingencies. If the appraised value comes in low, there is no need for a possible renegotiation.
Other reasons are the buyer's inability (or unwillingness) to be flexible:
*Not offering to wrap up the investigative contingency in 5-7 days
*Not being flexible with seller's time frame (when does the seller want to close)? Does the seller want to remain in the home after closing for a week or so (or even longer)?
Additional reasons a buyer's offer won't be accepted relate to their choice of lender. In today's competitive real estate environment most offers to purchase a home are accompanied by a prequalification or preapproval letter. Many listing agents will contact the buyer's lender. One, we want to ask questions, and two, we want to be assured that the lender will work with the listing agent to facilitate a smooth closing. Your choice of lender can impact your offer. Some lenders won't return calls on the weekend, have a poor reputation or are unwilling to speak with the listing agent.
The final reasons are due to their choice of Realtor. Structuring a real estate offer takes skill.
*Inexperienced agents have not yet learned how to structure a winning offer. Lending guidelines are constantly changing, part time agents and those new to real estate just don't have the experience.
*Their agent is not available (perhaps they are out of town or at Disneyland). The seller and the listing agent likely want to wrap up the offer process and open escrow. If your real estate agent is a solo agent and off the grid, the seller will likely move on.
When competing in a multiple offer situation, the seller's agent wants to select the offer/buyer/Realtor which will close escrow at the highest price, with the best terms and without drama. A buyer in the position to waive their appraisal contingency or one paying cash has a tremendous advantage.
I understand you are frustrated by this real estate market. It is very competitive for entry level housing. Especially those in move in condition. Have a heart to heart with your real estate agent and ask him why your offers aren't getting accepted?  Perhaps your offered price is too low.