The most important real estate rule is "location, location, location". Most Glendale home buyers typically start by selecting their favorite neighborhood. Unfortunately, Glendale home buyers can seldom get all the boxes checked on their house hunting wish list. To reaffirm your decision as to why Glendale is the perfect community to call home, Harb & Co. has compiled the following list: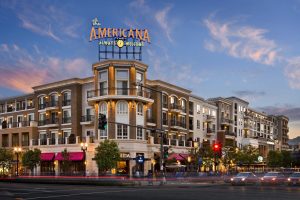 Schools
The Glendale Unified School District's Foreign Language Academy of Glendale (FLAG) offers dual language immersion instruction in seven languages: Armenian, Chinese, French, German, Italian, Japanese, Korean, and Spanish. This program offers 90/10 and 50/50 language immersion beginning in kindergarten. The selected language is taught through content and not through separate study.
Commute
Commute time is a major factor when determining a neighborhood in which to live. Glendale is ideally situated to most major employment centers.
Daily Routine
Do you prefer to start your morning on a quieter note? Perhaps with a fresh brewed cup of coffee. Not all of us can afford a home on a large level lot. You may desire a local park to meet for play dates or to host parties. For dog lovers, proximity to dog parks and hiking trails should be taken into consideration.
Shopping, Restaurants and Entertainment
Being in close proximity to grocery stores, including specialty stores such as Whole Foods might be an important factor for you to consider. If you prefer to dine out, being near a variety of restaurants is a plus. The Americana at Brand offers shopping, dining and entertainment – all in one convenient location.
Community
Outdoor concerts, and a full calendar of other special events bring Glendale neighbors together all year long.
Walkability
Most of us appreciate a neighborhood where the hot spots are within close proximity. Having the ability to leave the car at home and walk to coffee shops, restaurants, parks and nightlife is an easy way to keep in shape.
Keep in mind the reasons why Glendale is the perfect community to call home will be just as important to your bottom line when it comes time to sell.