Home staging, has been the real estate buzz word for the last decade. But home staging with minimal effort can be done easily and add tens of thousands to your bottom line.  This is a photo I recently found in the MLS (multiple listing service).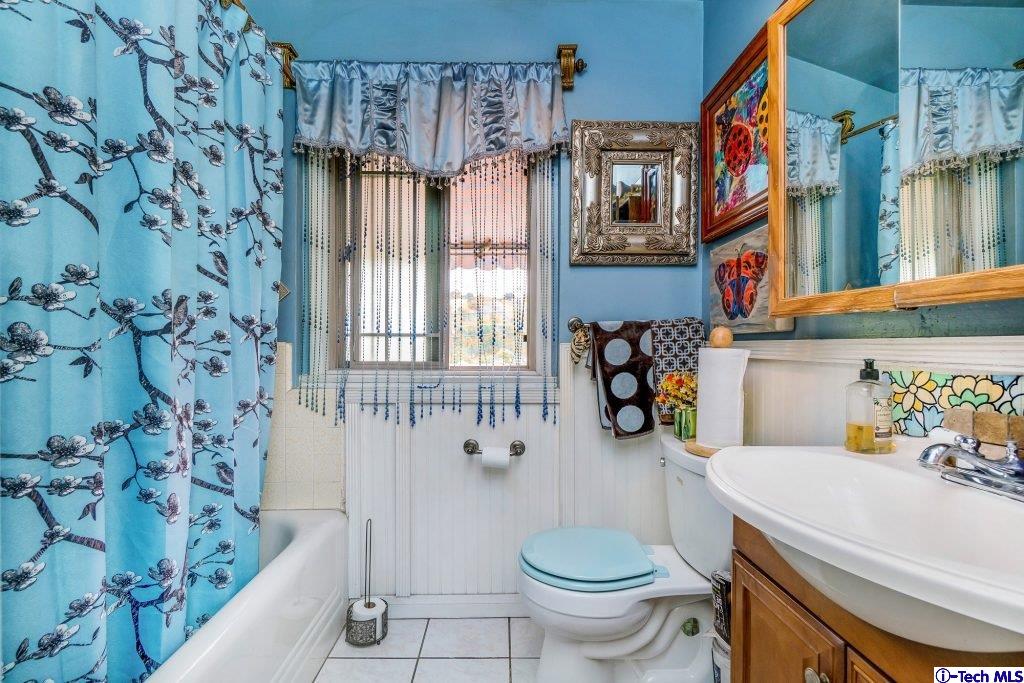 It would be so simple to stage this bathroom for sale. 
Zero cost: remove toilet paper holder (from photo), paper towels and straighten towels (better to match them or use plain white). The beads or window valance should be removed, (window looks aluminum so it's a good idea to mask it in some fashion).  Half empty bottle of hand soap, replenish or remove. The tile grout to lower left of window should be cleaned.
Minimal Cost: Replace shower curtain with a neutral one. Not sure what is behind the sink's faucet, perhaps tile repair that doesn't match anything. The "stained glass" flowers are just overload in this already busy bathroom. Medicine cabinet mirror frame should be painted white.  Replace fake flowers on toilet tank with orchid, or succulent with a neutral color and something living.
Additional Cost: Remove the three paintings and patch or if necessary paint bathroom with a neutral modern color. The grout on the floor could have been cleaned. Jannsens does all of my tile floors and counters annually.
Most real estate agents spends hundreds of dollars on professional real estate photography and it amazes me that they can't first do a quick walk through. At a minimum, the towels should have been straightened and the toilet holder tucked behind the shower curtain. And I have no idea what is partially hidden between the toilet and the vanity.
99% of home sellers I meet are interested in at least some ideas for preparing their home for sale. From increasing curb appeal to decluttering. Most are quite interested in home staging with minimal effort. And often it can go from there. We have been assisting local home sellers with their home staging needs for more than a decade. Click here to learn more about renew, refresh, renovate.