How long will it take to sell my home?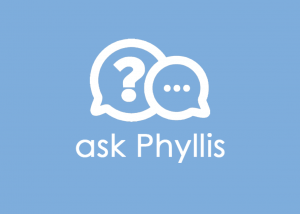 Ask Phyllis: a blog series of frequently asked real estate questions.
Dear Phyllis,
My company is relocating to Florida, and they will be paying my selling expenses. I have read your column for so many years; I feel I know you. Unfortunately, we need to use a Realtor they are recommending to us to obtain the full relocation package. Moving out of state, timing is my primary concern. I wonder how long it will take to sell my La Crescenta home.
Leaving on a jet plane
Dear Leaving,
There are three phases to selling your home. The first phase is the preparation phase. How much time and effort you decide to put into selling your home is up to you.
The second phase is the marketing phase. Once your home is ready for professional photographs, the turnaround time is two to three days to receive the photos. When the photos are received, your real estate agent should list your home in the multiple listing service (MLS).
Discuss with your Realtor the benefits of using the "coming soon" status. This status allows your home to be listed in the MLS before the listing reverts to active status. For instance, if your home is listed as "coming soon" in the MLS on Monday, it will be disseminated to numerous real estate portals on Monday. Perhaps showings will commence on Friday. Friday will be the day your listing status changes to "active," but days on the market will be zero. You have earned four free marketing days.
There are not enough La Crescenta homes for sale to satisfy the buyers wanting to move to this community. If your home is correctly priced, you will sell in less than twelve days over the list price.
The final third phase is the escrow process. Your Realtor does not have control over the buyer's choice of lender. A great lender can close in thirty days or less. A mediocre one will take another two-three weeks.
Best of luck with your sale and your move.