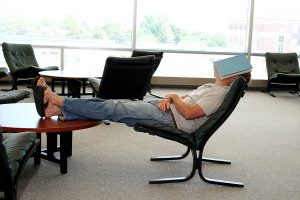 National Real Estate surveys continually indicate that the number one complaint from consumers against Realtors® is their lack of communication skills. There are certainly plenty of other traits you want in your real estate agent. So how do you avoid hiring the wrong Realtor®?
Do your homework:  Check online review sites such as Yelp,  Zillow,  Trulia,
and Facebook.  When you ask neighbors and friends for their Realtor® recommendations ask how easy it was to reach their agent and how much support and advice they offered throughout the entire process.
Hiring a Realtor® is similar to hiring an employee.  There should be an in depth interview.  And these are the questions you should ask:
How long have you been a Realtor®? Obviously experience is good!
How many sales did you complete last year?  Of the homes sold in the last twelve months where you represented the seller, what was the average number of days on market?
What was the original list price compared to the final selling price? A Realtor® who often sells homes well below list price may not be advising sellers to price their homes correctly or may do a poor job marketing their home.
Were there any concessions made after the buyer's physical inspection? If so, why and how much?  You want to hire a strong negotiator, unless something major and unexpected such as a cracked chimney or foundation, there should not be much renegotiation after the buyer's inspection.
Do you have a partner or personal assistant?  Agents who do a lot of business typically have a partner or assistant who can pick up the slack.  No one can be in two places at once, and that's why Harb & Co. is a team with support staff. But be certain to clarify that your primary contact will be the Realtor® you hired and not an assistant.
 Where do you advertise?
How many websites will include information about my home?  More than 90% of buyers begin their search online. The agent you want to hire is one who is internet savvy. A top Realtor® will invest in having a professional website that attracts buyers.  Your Realtor® should also be using Facebook and Twitter to market your home.
How will you ensure that the buyer is qualified to purchase my home?
No one wants to waste precious marketing weeks being in escrow with a buyer who isn't qualified. Having also worked in the mortgage banking industry Phyllis and Joe Harb are uniquely qualified to prescreen your buyers.
 Will you hire a professional photographer to take pictures of my home?  Your first showings are on the internet, poor photos often mean you won't get the 2nd showing.  In my opinion professional photography is non-negotiable.
 Thinking of selling your home? We have a passion for real estate and would love to provide you with a custom marketing plan.
 Find out what your neighbor's houses are selling for!