One of the more perplexing questions for Los Angeles homeowners is how to find a good seller's agent? A seller's agent also referred to as a listing agent has many duties. Their job is to help you prepare your home for sale, market your home, coordinate showings and negotiate on your behalf. The initial negotiation is during the offer and counter offer stage. Frequently after the buyer's home inspection there will be another round of negotiations. You have too much financially at stake to hire an inexperienced or part time Realtor.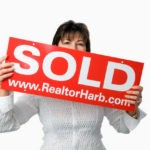 Prior to COVID you could easily meet local Realtors at your neighborhood open house.  For now, that option is gone.  Begin, by asking friends, family members and co-workers who they recommend. Then check their online reviews on sites such as yelp, zillow, realtor.com, etc.  Find a Realtor who represents more sellers than buyers.
Now that you have narrowed your search, it's time to dig a bit deeper. Find their web site and check their recent sales or listings. How do they present the homes they represent? Check the photos, it's all in the details.  Not every home is a trophy property, but each one should be showcased to take advantage of its best features. Some agents will include professional floorplans and  or site plans in their marketing. Some will include drone photography, while others will only do the bare minimum.
Now that you have done your homework it's time to reach out to the agent or agents. Have a conversation or an email exchange and if you feel you might be a good fit, ask for a listing consultation.   The agent should walk through your home and at some point give you suggestions on how to best present your home for sale.