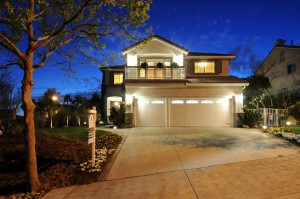 It seems that most of my clients selling their home provide me with a little lead time.  Not so with my recent La Crescenta sale in Markridge Estates.  I met the owner on March 9th.  We closed May 9th for $26,000 over asking price.
Our goal was to be live in the MLS (multiple listing service on March 24th.  Prior to my clients moving out on the 22nd of March, we made time for a home staging consultation, some touch up paint and professional real estate photography.  We went live in the MLS as per plan and sold the home over asking price in 2 days.
From first meeting to closing in 60 days – It's not usually how I do it, but I can!