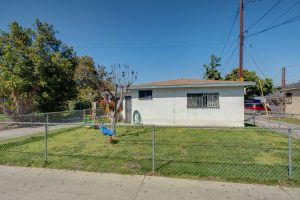 We are excited about our new listings:  a fourplex and a duplex located at 4923 Clara St. and 4925 Clara St. in Cudahy. These are 2 separate parcels but sold together.
There are several reasons this is to close concurrently with two different loans to the same borrower:
Take advantage of the Freddy/Fanny financing. Five or more units is considered multi family and fixed rate financing is almost impossible to find. By breaking them down to a fourplex and duplex, superior financing options are available.
There is a shared driveway and greenbelt. If sold separately  the buyer's lender would require a road maintenance agreement outlining who maintains what portion of the driveway. The shared greenbelt should be subdivided and a portion applied to the duplex and the fourplex.
4923 Clara offers a duplex.  One 2 + 1 rented @ $1,000.00, the vacant unit's rent projected @ $1,200. This duplex sells concurrently with separate parcel fourplex. Each unit has laundry in the kitchen. No rent control. In addition there is a greenbelt of approximately 9,000 square feet (BUYER TO VERIFY SIZE) this is not a separate parcel. Buyer to contact city for possibilities. Offer subject to inspection.
4925 Clara offers a 3 bedroom, 2 bath owners unit with 3 detached units – fourplex. Property to close concurrently with the above mentioned duplex with separate parcel number.
Good news for the lucky investor who buys this property is there can be instant appreciation with a possible lot split and or further expansion.